Those Diner and Motorcycle Guys: Actress and former Ford model Kristine DeBell ("Meatballs," "The Big Brawl" and "The Young and the Restless") talks with Garrison. Follow Kristine on Facebook and Twitter.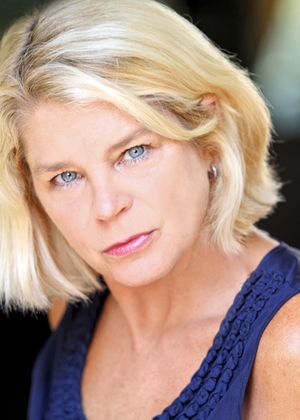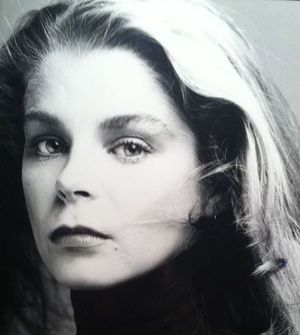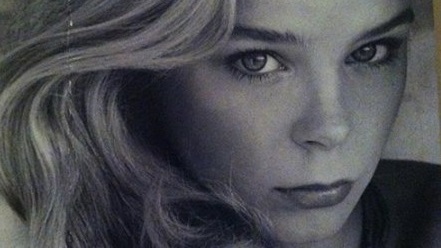 Also on the show: Shelina Moreda (AMA Pro SuperSport and AMA Pro Vance & Hines Harley-Davidson Series motorcycle racer and first female motorcycle racer to compete the historic HOG Racing circuit at Indianapolis Motor speedway). Check out Shelina's website.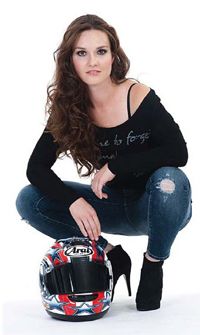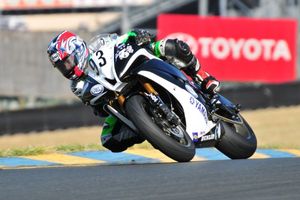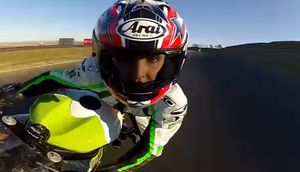 Scot Bramer of the Miss Wakefield Diner.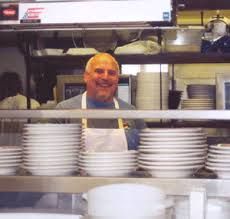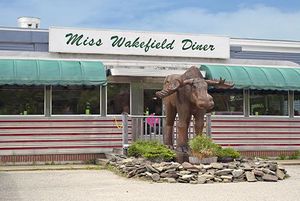 Those Diner and Motorcycle Guys: American film, television, stage and voice actor and former President of the Screen Actors Guild (SAG) Edward "Ed Asner" and motorcyclist and model Janine Davies (1st Female S.A. Super GP Superbike Racer-2014, 1st Female to make Podium in South African Championships-2014, Fastest lady racer at Kyalami, Zwartkops and Killarney) vist the show. Follow Janine on Facebook and Twitter.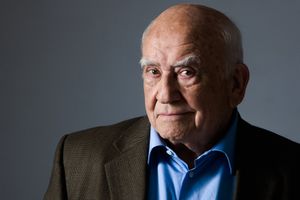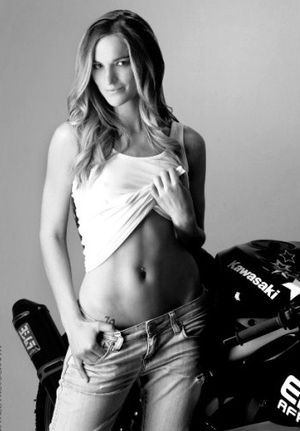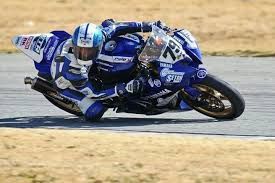 Those Diner and Motorcycle Guys: Rising Film and Television actress Danielle Vasinova completed a starring role in the indie thriller To Hell With A Bullet  and has appeared in the features Bucky Larson: Born To Be A Star from Columbia Pictures and Should've Been Romeo. Danielle's other credits guest starring roles on numerous series including the critically-acclaimed show Dexter, Rules of Engagement, The Philanthropist, It's Always Sunny In Philadelphia, Nip Tuck, That 70's Show, Friends, The Practice, Hostage Do or Die for The Discovery Channel and The Young And The Restless. She's appeared in the F/X telefilm Alabama and starred in the award winning short White Trash Noir. Danielle was born in Connecticut (Garrison's home state!) and is of Czech, English and Irish descent. Her image is portrayed in the new comic 13 Chambers from Image Comics as the character heroine Belle. When Danielle isn't in front of the camera she's an avid motorcyclist. Follow Danielle on Twitter and Facebook.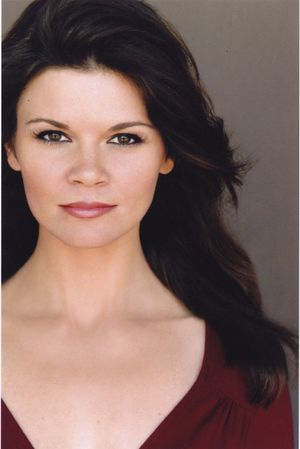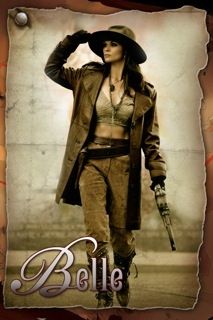 Those Diner and Motorcycle Guys: As a San Diego native and enthusiastic Honda owner since 1967, Bill Silver has owned over 300 cars and motorcycles (mostly vintage Hondas) and has translated the working knowledge of those bikes into Restoration Guide CDs, Honda History Books and has become an unofficial "Vintage Honda Guru" in the process. Check out his website. A few of Bill's significant bike acquisitions have included: a 1965 CYP77 Police bike, 6 CB92s, 5 Sandcast CB750s,  1953 Benly J, 1957 Benly JC57, 1952 F Cub engine w/bike, many CB72s, CB77s, CL72s (recently a rare Type 2 Domestic model), CL77s, CA77s, 160-175s, a few CB350s, a CB450K0, about 10 CB350-400Fs, CB500F, CB650F and CX/GL500-650s, 2 GB500s, 2 NT650s, 1984 VF500F,1983 VF750F Interceptor, one GL1000 Gold Wing. In 1974 his self-built CB125S won the 1974 125cc Production Championships in California's AFM/CMC clubs, with Bill serving as rider/sponsor/builder/tuner and transportation manager.  His current ride is a 1961 CB77 #176... and don't tell anyone, but his favorite current bike is a 2000 Kawasaki W650! Bill has answered over 4,500 questions (for free) AllExperts and he is a featured Vintage Bike writer on the Examiner. His latest publications are: Classic Honda Motorcycles and History of the Honda Scrambler (2012).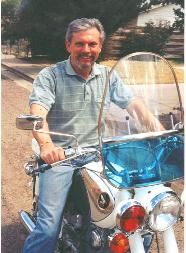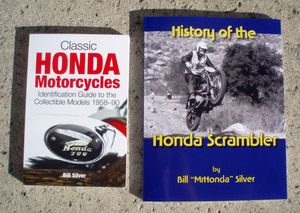 Also on the show: 
Andrew Hurley is Professor of History at the University of Missouri-St. Louis where he teaches courses in urban, U.S., and Latin American History.  He is the author of Beyond Preservation: Using Public History to Revitalize Inner-Cities (Temple University Press) and Diners, Bowling Alleys, and Trailer Parks: Chasing the American Dream in Postwar Consumer Culture (Basic Books.)   As a member of the Virtual City Project at the University of Missouri-St. Louis, he works with computer programmers, architects, and scholars to develop software for the 3D reconstruction of historic landscapes.  His current research focuses on the recent history of industrial suburbs in the United States.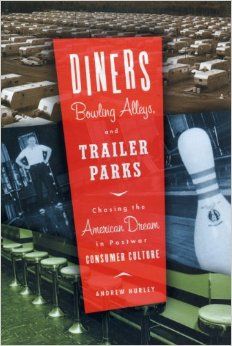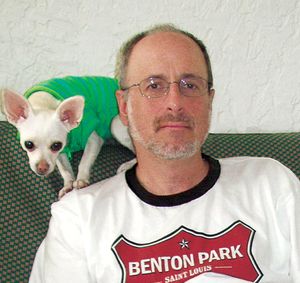 Those Diner and Motorcycle Guys: Annie Lederman is one of the most original stand-up comedians working today. A recovering alcoholic and erstwhile waitress, Lederman keeps her humor salty and sharp, delivering zingers that are equally honest and hilarious. You've seen her regularly on E!'s "Chelsea Lately", "The Soup Investigates with Joel McHale", "Gotham Comedy Live", MTV's "Money From Strangers", Comedy Central and alongside JB Smoove in the latest "Grand Theft Auto" video game. Follow Annie on Twitter, Instagram and Facebook.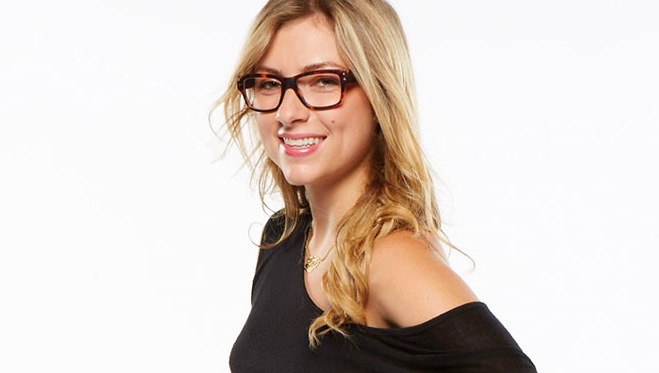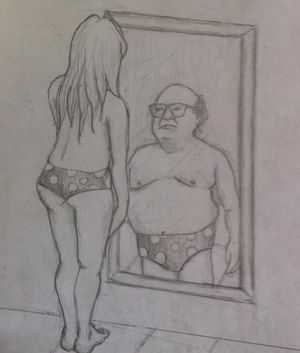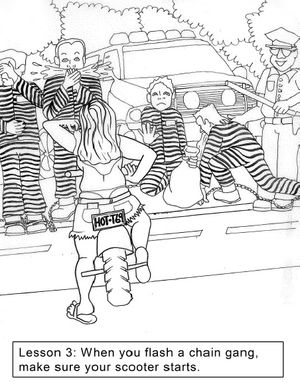 Also, award-winning food and travel writer Mike Urban will talk about his brand new book, The New England Diner Cookbook. Follow Mike on Facebook.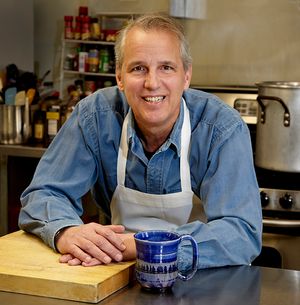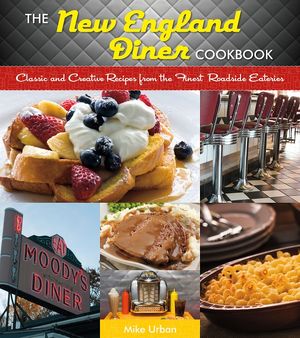 Diner of the Week: Eleven City Diner in Chicago. Google map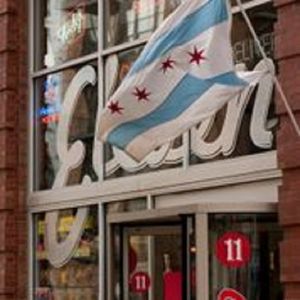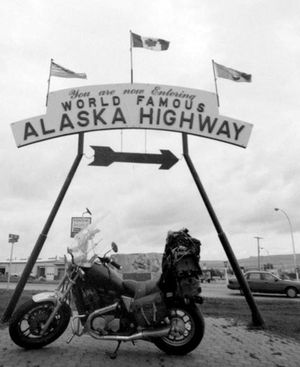 Those Diner and Motorcycle Guys: Sarah Lieving began her acting career in the film Coastlines followed by landing a role in the video film adaptation of War of the Worlds. She landed roles in creature, fantasy and science fiction-based outings including Frankenstein Reborn, The Beast of Bray Road and King of the Lost World all in the same year. Other titles followed with varied themes of horror, the supernatural, and thrilling dramas starting with Dracula's Curse, 666: The Child, The 9/11 Commission Report and The Utah Murder Project. Shortly after, Sarah appeared in the high-profile movie Lakeview Terrace starring Samuel L. Jackson. She made a strong showing in the creature flick Mega Shark vs Crocosaurus as a tough US agent. In addition to her video and film work, Sarah has performed roles on television series such as Criminal Minds and The Witches of Oz.Check out Sarah's website and follow her on Facebook and Twitter.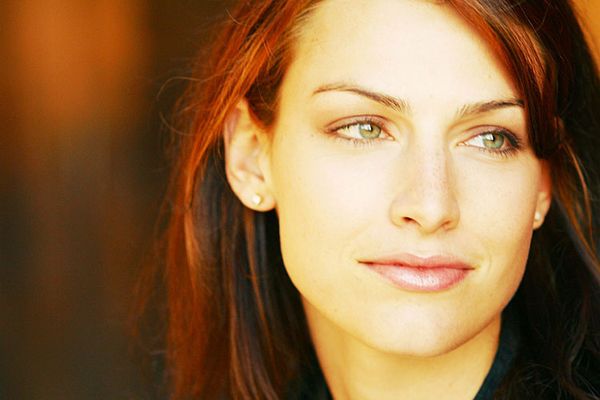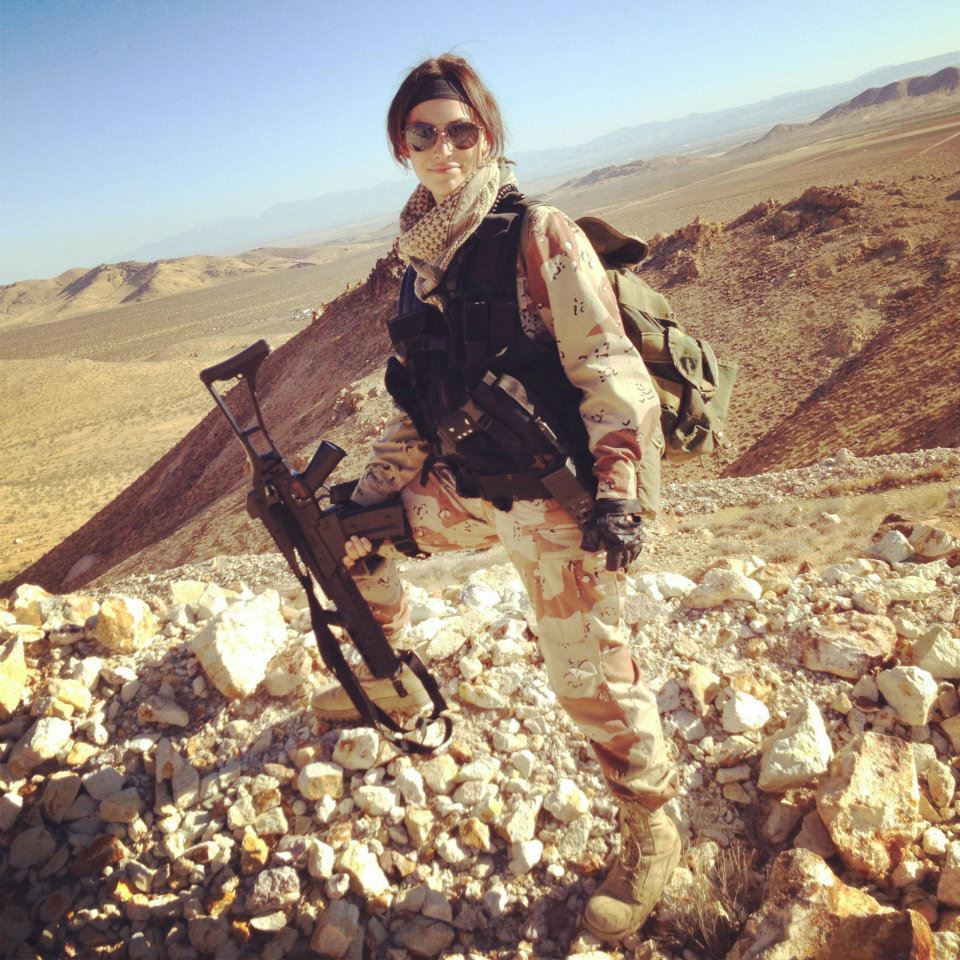 Also on the show: Andrea Coleman and her husband Barry, are life-long motorcyclists. They saw that well-maintained motorcycles in Africa meant health care delivered, money saved and people trained in appropriate skills. Andrea's motorcycle racing life and her work in promotion and sports management provided her with a practical outlook and skills that have helped guide the financial and advocacy development of Riders for Health. Riders for Health has received many awards including the renowned Skoll Award for Social Entrepreneurship. Riders for Health works in Zimbabwe, the Gambia, Lesotho, Nigeria, Kenya, Zambia and Malawi where it works with ministries of health and other, smaller community based organisations to help manage two- and four-wheeled vehicles for outreach health workers, allowing them to reach rural villages. Riders for Health provides maintenance and management of these vehicles, and training for health workers in safe riding and driving. Riders for Health is the official charity of the Federation International de Motocyclisme (FIM) and MotoGP. In the USA Riders for Health are holding their Day of Stars at the Circuit of the Americas in Texas ahead of the Red Bull Grand Prix of The Americas. This is a unique opportunity to go behind the scenes and meet the stars of MotoGP with a guided tour of the pit lane and paddock, a charity auction and a chance to ride your bike on the brand new circuit. Check out the Riders for Health website. Riders for Health is the official charity of the Federation International de Motocyclisme (FIM) and MotoGP. Riders for Health organises fundraising events around the world to coincide with races. In the USA Riders for Health are holding their Day of Stars at the Circuit of the Americas in Texas ahead of the Red Bull Grand Prix of The Americas. This is a unique opportunity to go behind the scenes and meet the stars of MotoGP with a guided tour of the pit lane and paddock, a charity auction and a chance to ride your bike on the brand new circuit.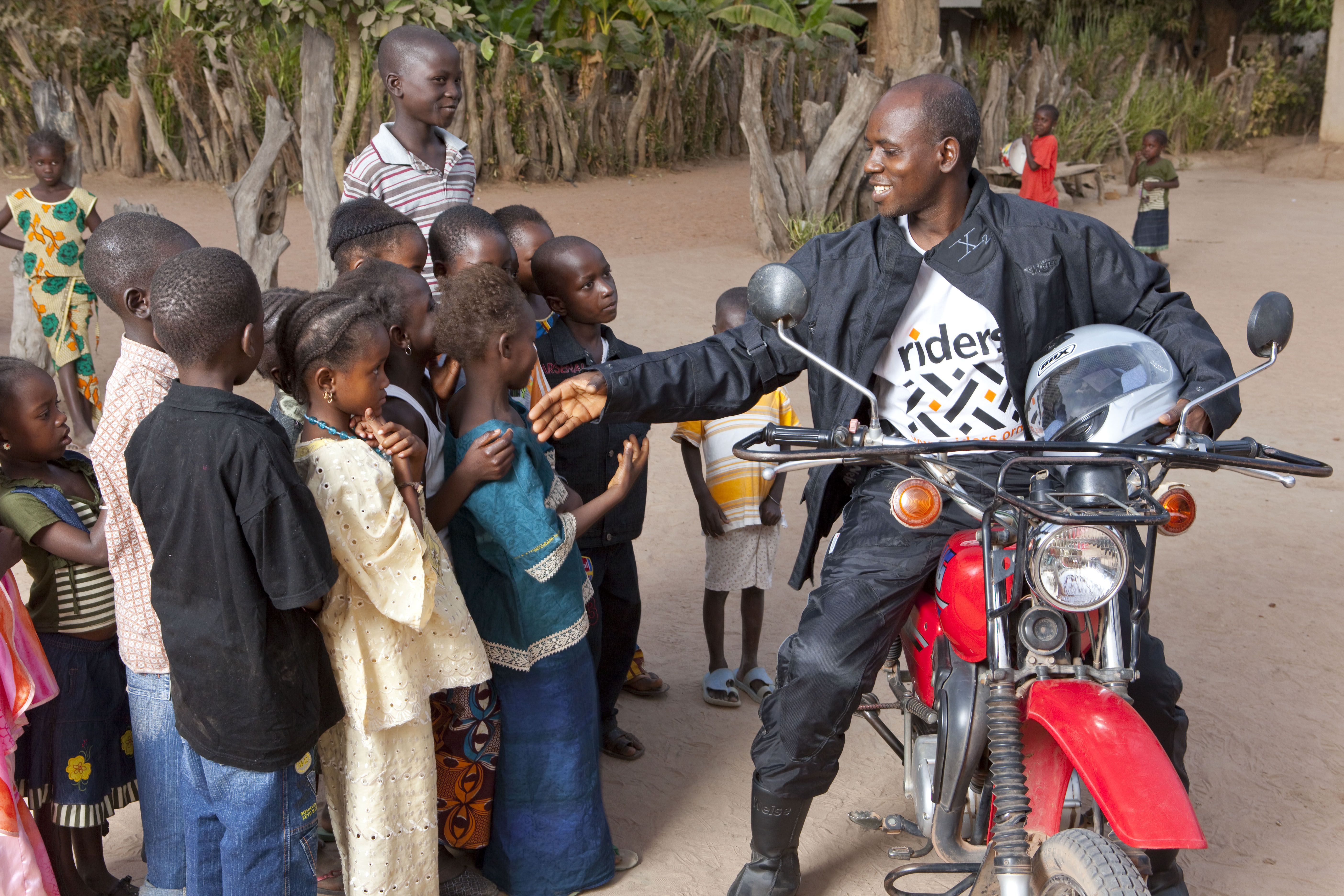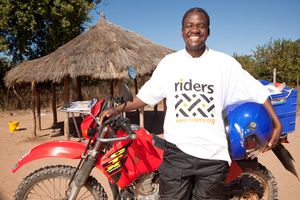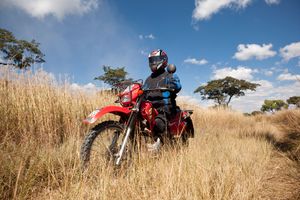 Diner of the Week: Crossroads Diner in Dallas, Texas. The juncture that has brought Chefs Tom Fleming and Carl Strelecki together started from a relationship born over 10 years ago. Working together at Lombardi Mare, Tom as the Executive Chef and Carl as his apprentice, they quickly realized they had a strong common denominator: they were both inspired by their mother's cooking. This inspiration translated to many fundamental values shared between themthe most notable being simple ingredients, delicious food, and value-driven dishes. Over the years, their roads would continue to cross as they again worked together at several notable restaurants and hotels, including Central 214 at Hotel Palomar. The final juncture came when this complimentary pair realized it was time for them to take the ultimate step, opening their own restaurant. Melt-in-your-mouth buttermilk Pancakes, savory Meatloaf, creamy Mac and Cheese, signature Sticky Buns and memorable Quiches are a small sampling of the extensive menu Crossroads Diner offers. Selections are many, but one thing remains constant: ample servings of fresh, made-from-scratch food that is as delicious as it is affordable. Check out Crossroads Diner website. Google map.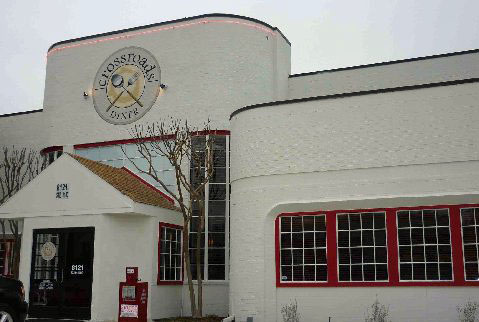 Those Diner and Motorcycle Guys: The Law Enforcement Torch Ride is a celebration of the motorcycle industry, motorcycle enthusiasts and Law Enforcement Motorcycle Divisions and their support of Special Olympics Ontario. It is a one day event held in numerous communities across the Province in which Law Enforcement Officers make special dispensation and escorts a safe and controlled motorcycle ride or supports a "Poker Ride" through their respective communities. Participants meet at a staging location and are either escorted or stagger ride to a pre-determined destination, where they are welcomed by the Special Olympics community – athletes, families, friends, colleagues, Law Enforcement Officers, and the organizations, companies and agencies that make up the motorcycle industry. A celebration – picnic, barbeque, awards ceremony, family entertainment, prize draws, etc. is held to recognize participants and thank them for their support. As part of the Law Enforcement Torch Ride program, all funds raised directly support the Law Enforcement Torch Run for Special Olympics Ontario. 

Whatever form the celebration takes, the message is the same:
"Ride for a Reason, Ride for a Purpose, Ride for Special Olympics!"
 
Check out their website and Facebook and Twitter.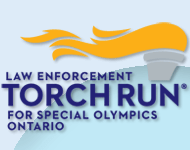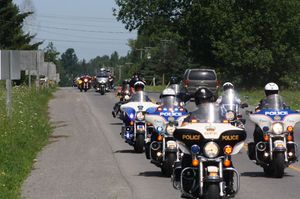 Those eggs over easy riders Garrison and Ralph will also talk with Natalie Jahnke: Entrepreneur. Harley-Davidson Spokesmodel and former LFL's LA Temptation #16. Follow Natalie on Twitter and Instagram.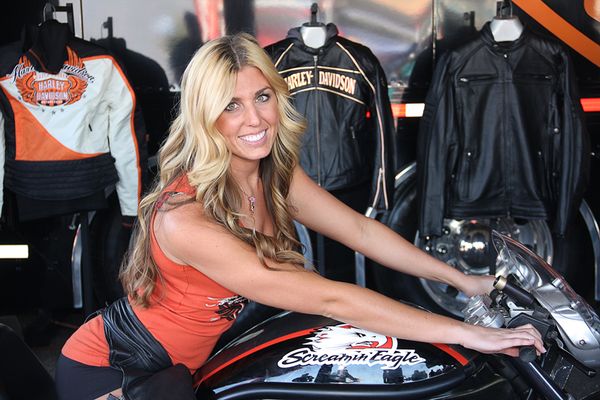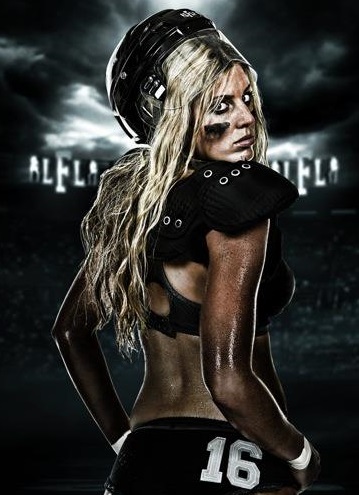 Diner of the Week: Smith Street Diner in Greensboro, North Carolina. Check out the website and Google Map.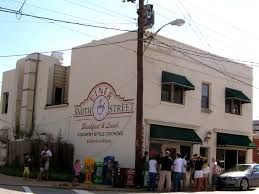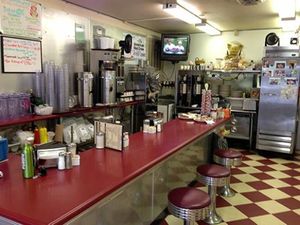 Those Diner and Motorcycle Guys: In 1965 Craig Vetter graduated with a degree in Industrial Design from the University of Illinois and from that point on never took a normal job.  He simply designed the things that HE wanted, made them and sold them.  His work in life has always been "design-driven" as opposed to "financially driven" or "marketing driven." Windjammer fairing and saddlebags of the 70s created the modern touring motorcycle.  By 1977,Vetter had factories in Illinois and California, employing over five hundred people, and had grown to be second in size to Harley-Davidson. Vetter has been awarded over twenty US patents and /or trademarks.Craig's Vetter Rocket 3 design of 1969 became the Triumph Hurricane of 1973 and was selected for display in the Guggenheim Museum's "Art of the Motorcycle."  Bike Magazine named the Hurricane as one of the "100 best motorcycle designs ever." Other Vetter motorcycle designs include the Bonneville TT, Terraplane sidecar and the Mystery Ship. Vetter scooter designs include the Defiant and Torpedo and a series of Streamliners. Craig married Carol, the prettiest girl at his company and in 1978, sold everything to become a husband and Daddy.  Today, every motorcycle manufacturer features at least one machine in its lineup that is substantially derived from Craig's designs. In 1980, in an effort to learn what the upper limits of efficient transportation might be at real highway speeds, Craig hosted the international "Craig Vetter Fuel Economy Runs" in California.  Driving a course from San Luis Obispo through Big Sur to Monterey, the winning mileage went from 98 mpg in 1980 to 470 mpg in 1985. One of the winning Vetter machines is on permanent display at the Smithsonian Institute in Washington, DC. In 1999, the American Motorcyclist Association inducted Craig into the "Motorcycle Hall of Fame. " Today, the Museum features a permanent display of his work. Check out Craig's website and the Vetter Owners Group.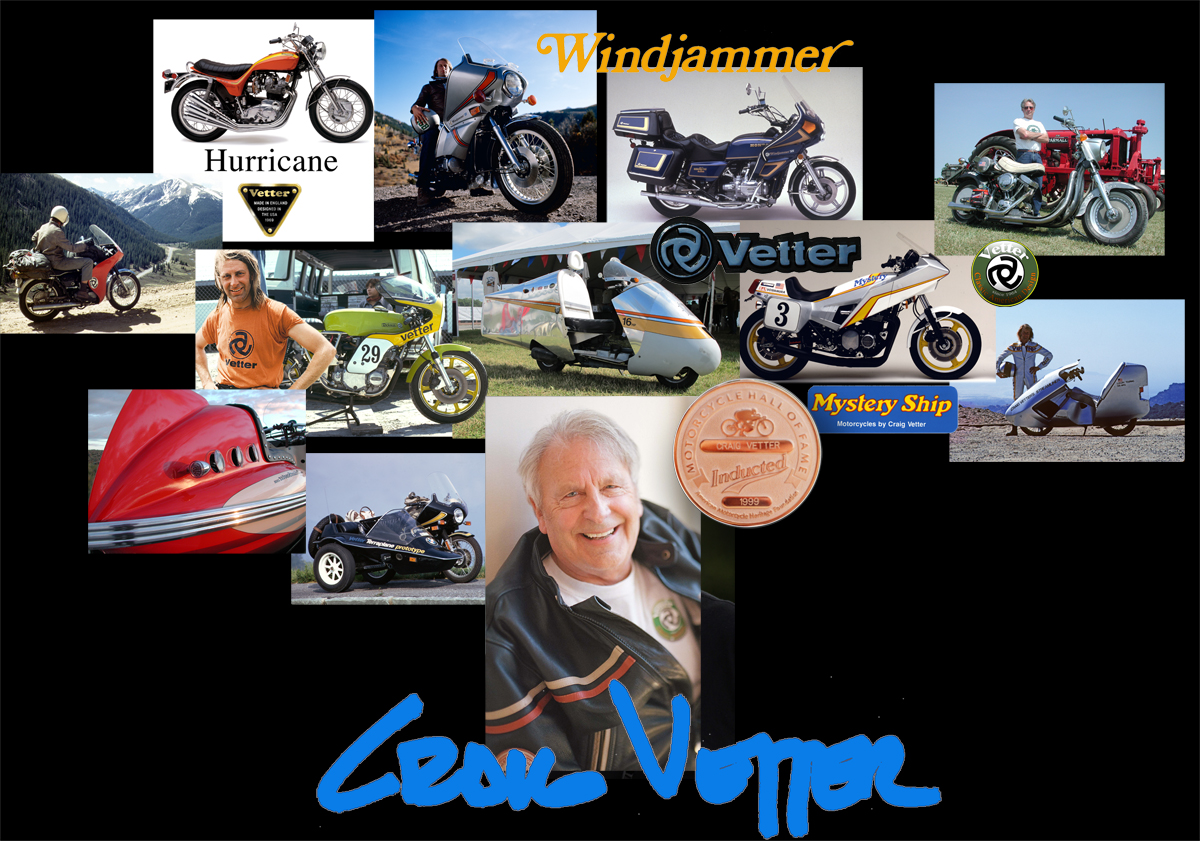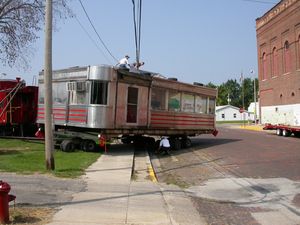 Also on the show: Sarah Godfrey is not just a pretty face. She's been putting in the hard yards for many years in the corporate circuit with a wealth of known brands, 
businesses and corporations; everything from presenting, to the catwalk, fashion, hosting and modelling. Sarah also played a cameo on "Farmer Wants A Wife" and is now going into the world of sports reporting as the LFL launches its inaugural season in the Australian market. Sarah Godfrey is considered one of the next breakout Aussie stars in television and modelling and now she becomes the face of LFL Australia as well as a contributing writer for the LFL's official media platform,LFL60.com. Check out Sarah's website and follow her on Instagram, Twitter and Facebook.