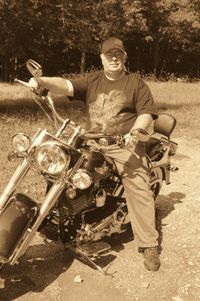 Garrison "Doc" Leykam, PhD, is recognized as a groundbreaker in reality TV as Host and Producer of "DINERS" that aired on Connecticut Public Television (CPTV). The show follows Garrison and bikers chosen from open auditions who shared his passions for motorcycles and diners as they rode to classic neon and chrome eateries. His theme motorcycle from "DINERS" was featured in the MotoStars: Celebrities + Motorcycles exhibit alongside bikes from Brad Pitt, Carlos Mencia, Keith Urban, Peter Fonda and other celebrities and bands including Journey, Rush and Foreigner as well as in the companion book to the exhibit.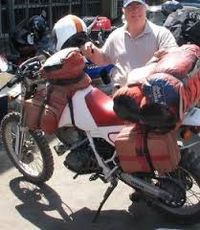 Garrison's motorcycle trip across Egypt was a two=part feature story in New York Rider magazine.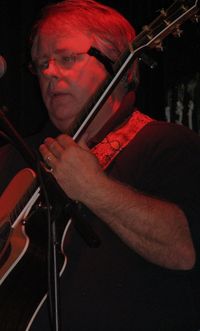 Garrison was a producer, engineer and A&R scout for London Records. He produced legendary jazz pianist Erroll Garner, hit singer-songwriter LesliePearl and Texas band Greezy Wheels. As head of recording studio operations for London he worked in various capacities with The Rolling Stones, The Moody Blues, Al Green, Van Morrison, Dave Edmunds and others. A performer himself, he has appeared at legendary CBGBs in New York City and the world-renowned Bluebird Cafe in Nashville. "
Garrison's singing makes me think of John Hiatt and Pete Townsend coolly mixed together." Stacey Board, the Muse's Muse.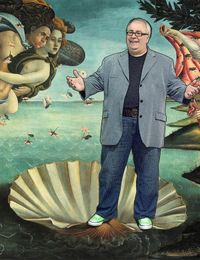 Garrison produced, wrote, directed and starred in the TV documentary "Comic On A Half Shell" about his experiences learning to become a stand up comedian and opening at New York City's famed Gotham Comedy Club.
Watch the trailer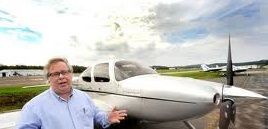 Garrison's sense of family runs deep. He comes from a strong lineage of artistic and creative family members. His mother, Rose Tittmann Leykam, was a singer and actress in the off off Broadway touring company, The Guild Players. Her brother and Garrison's uncle, John Tittmann, a writer for and actor in The Guild Players, was a 
veteran of WW II serving in the U.S. Army in the Italian and North African Theaters and was a senior advertising executive for C.B.S. Radio in New York for nearly 30 years. He also appeared as a model in many CBS print ads.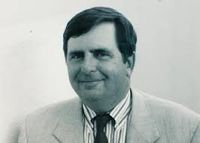 Garrison's late brother, John, was Director of Public Relations at St. Mary's College in California where he was inducted into the school's Hall of Fame. Prior to his role at St. Mary's, John was Business Editor for the Contra Costa Times as well as Editor at the Daily Ledger in Antioch and the Concord Transcript. He is author of "Contra Costa County: A Chronicle of Progress" and is a Pultizer Prize nominee in journalism.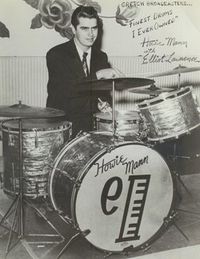 Garrison's uncle, Howie Mann, was a drummer for big bands led by Elliott Lawrence, Hal McIntyre, the Dorsey brothers and others. He performed at the Hollywood Palladium and at the Paramount in New York City and his playing is heard on many big band recordings, including Elliott Lawrence's "Elevation." Howie also led his own band, which provided music for shows featuring such artists as Nat King Cole, Mel Torme and Edie Gorme and Steve Lawrence. Howie's band was part of the MPTF-sponsored Jazz Nexus series, which brought jazz to hundreds of New York City schools. 
Howie  introduced Garrison to Ray Starling who joined the Stan Kenton Orchestra in 1961 and was part of some of the most remembered recording sessions including Johnny Richards' heralded Adventures in Time. Garrison and Ray would collaborate on several arrangements in the '70's.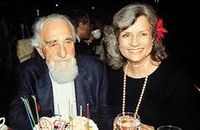 Garrison's aunt, Louise Kerz Hirschfeld, was wife of the late Al Hirschfeld, the most famous and respected caricaturist of the past century. As current President of The Al Hirschfeld Foundation, Louise has taken over the task of overseeing new exhibitions, (over a dozen since 2004), supervising publications, directing educational programs and spearheading philanthropic endeavors. One of the most exciting and rewarding ventures under the Foundation's guidance, was the 2008 collaboration with the New York City Board of Education, to produce "The Al Hirschfeld Project", a curriculum for teaching the arts in New York public schools. In 2003, in collaboration with her Co-Chair, Arthur Gelb of the New York Times, and producer Roccco Landesman, she was instrumental in securing the ultimate Broadway tribute for her late husband…the re-naming of the Martin Beck Theatre to The Al Hirschfeld Theatre. For twenty years, she has worked in television production as research consultant for major networks, museums and award winning producers and prior to that had a successful modeling career.
Garrison's eBook has just been published on Amazon Kindle!
Eggs Over Easy Rider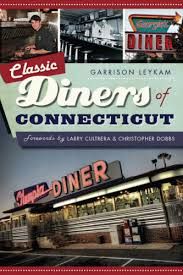 and check out his new book Classic Diners of Connecticut  on The History Press.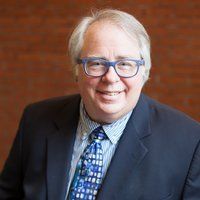 Watch for Garrison's new book coming soon on Homebound Publications and co-authored by Emmy Award-winning news anchor Ann Nyberg.